CALLE 13's "Exquisite" And "Stunning" Short Film "Latinoamérica" Has Been Quickly Embraced / El "Exquisito" e "Imp resionante" Cortometraje De CALLE 13 "Latinoamérica" Ha Sido Rápidamente Aceptado
(Please scroll down for Spanish Version)
NEWS RELEASE – Rogers & Cowan – October 6, 2011
CALLE 13's "Exquisite" And "Stunning" Short Film
"Latinoamérica" Has Been Quickly Embraced By Fellow
Artists, Media And Millions of Fans!
"It is thrilling watching artists you admire go to a whole new level. My thoughts watching @Calle13Oficial's new vid." – Lin-Manuel Miranda via twitter
"An exceptional Video, Congratulations to Calle 13" – Ricky Martin via twitter
"Watch this video of Calle 13!" – Shakira via twitter
www.youtube.com/watch?v=DkFJE8ZdeG8In Its First Week of Release, The Cinematic Music Video For CALLE 13's New Single "Latinoamérica"
Received Over Two Million Views On YouTube And Garnered Honors
As The Week's 3rd Most Viewed Music Video And 7th Most Watched Clip Overall On The Worldwide Video Site.
"#3 – Most Viewed (This Week) – Music" – "#7 – Most Viewed (This Week)"
"a beautiful video for their now iconic song 'Latinoamérica'. A bare heart beats for Latin America [and] pays homage to the hard-working people from our lands." – Terra
"Calle 13's Amazing New "Latinoamérica" Video Is All Heart…a poetic documentary-style tribute to the various customs and cultures of "Latinoamérica." – Miami New Times
"A stunning visual collage, a true representation of what Latin America really is!" – MTV Tr3s

"a beautiful ode to Latin America. They are talking about who they are.. 'I am the backbone of Latin America.. I am the face of somebody that has disappeared.' They go through every Latin experience, and have put it in a poem …with a lot of history woven throughout" – NPR
"An exquisite work of art that genuinely communicates about the plight Latinos continue to face. A song that beautifully mixes elements from bossa nova, salsa, cumbia, tango and of course urban, while shedding light via pop culture onto politics and social issues. Soy Latino America!" – Remezcla
"watch the video, because even if you don't understand Spanish you'll learn more about LatAm in five minutes and forty-two seconds here than you will reading the Wall St Journal in ten years." – IKN blog
Currently Holding LATIN GRAMMY Nominations For Both Record of the Year & Song of the Year,
Calle 13's Lationamérica Has Become An Anthem Voicing The Struggles And Dreams Of People
Throughout The American Hemisphere. Now Adding A Visual Element in
Partnership With Co-Directors Jorge Carmona and Milovan Radovic,
Calle 13 Take Us On A Journey To See The Land And Meet The Faces Of Those They Fight For:
Watch The New Video For "Latinoamérica" Here: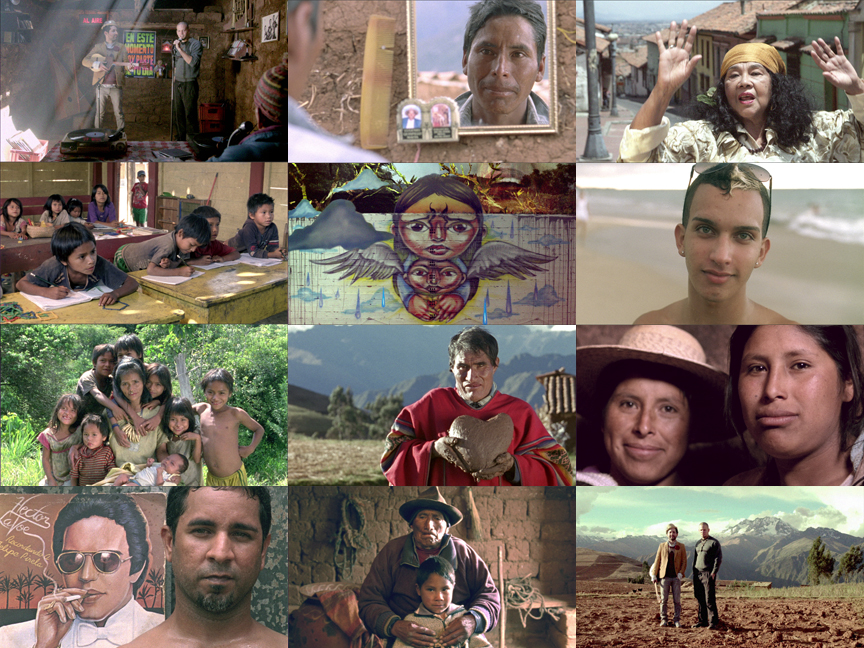 www.youtube.com/watch?v=DkFJE8ZdeG8‬
www.youtube.com/watch?v=DkFJE8ZdeG8
Already The Winners of Two GRAMMY and TEN LATIN GRAMMY Awards,
CALLE 13 Recently Shattered The Record For Most LATIN GRAMMY Nominations In A Year.
The Musically Innovative And Lyrically Outspoken Puerto Rican Duo Received
TEN Nominations For Their Latest Album "Entren Los Que Quieran" (Everybody is Welcome)
CALLE 13's TEN LATIN GRAMMY NOMINATIONS
Album Of The Year
Record Of The Year – "Latinoamérica"
Song Of The Year – "Latinoamérica"
Best Urban Music Album
Best Urban Song – "Baile De Los Pobres"
Best Alternative Song – "Calma Pueblo"
Best Tropical Song – "Vamo' A Portarnos Mal"
Best Short Form Music Video – "Calma Pueblo"
Producer Of The Year
…and Another Album Of The Year nomination as producers, for Shakira's Sale El Sol
See Calle 13 Live At These Upcoming Concert Dates In The United States
Saturday, October 15 – Miami, FL – The Plaza At American Airlines Arena
Sunday, October 16 – New York, NY – Best Buy Theater
Thursday, October 20 – Anaheim, CA – House of Blues
Friday, October 21 – San Diego, CA – 4th & B
Saturday, October 22 – San Francisco, CA – The Fillmore
Sunday, October 23 – Las Vegas, NV – House of Blues
Keep Up With All The Latest Calle 13 News Via Facebook & Twitter:
www.facebook.com/Calle13Oficial
http://twitter.com/#!/Calle13Oficial