Ha*Ash Lanza Su Nuevo Disco "A Tiempo" En EE.UU. / Ha*Ash Releases Their New Album "A Tiempo" In The U.S.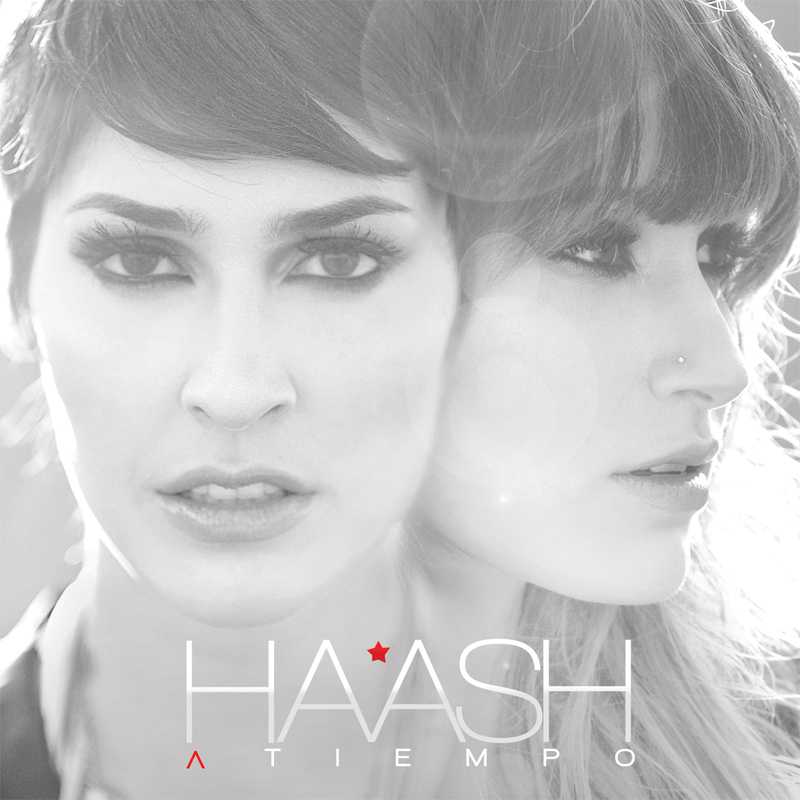 ¡HA*ASH SE REINVENTA, RENUEVA, TRANSFORMA… SENCILLAMENTE EVOLUCIONA!
HA*ASH LO LOGRA A TRAVÉS DE "A TIEMPO", SU NUEVO ÁLBUM,
COMBINANDO CREATIVIDAD CON EXPERIENCIA
Miami, FL (3 de octubre de 2011) – Físicamente Hanna y Ashley lucen mejor que nunca, atractivas, contemporáneas y cálidas… Sin embargo, más allá de la agradable apariencia, su crecimiento interno es lo más importante y se puede constatar fácilmente a través de su música y que se hace evidente en su nuevo álbum, A Tiempo, el cual sale a la venta físicamente mañana 4 de octubre en Estados Unidos.
Hoy por hoy podemos afirmar que los temas ya clásicos de Ha*Ash han permeado a toda una generación de jóvenes; sin embargo, lo más interesante es que con las nuevas canciones que han creado para este disco, su evolución es evidente y el resultado será que seguirán atrayendo a un público más amplio.
Tras más de una década de carrera, cientos de conciertos y tres álbumes por demás exitosos, en esta nueva producción, la cuarta en su trayectoria, se pueden apreciar melodías más elaboradas y líricas bien estructuradas, con temáticas que reflejan su fortaleza como mujeres y su madurez en el terreno artístico.
Renovadas en imagen, pero sobre todo en sonido y contenido, Ha*Ash es el reflejo de la mujer actual, el mejor ejemplo de un grupo mexicano que a través de la constancia y la calidad ha logrado forjar un nombre de respeto y sobre todo, de credibilidad en la industria de la música.
Como autoras de la mayor parte de los temas y como ejecutantes de diversos instrumentos, supieron rodearse de un gran equipo a nivel musical, por ello es que eligieron volver a trabajar con Aureo Baquiero como productor (Sin Bandera, Natalia Lafourcade, Alejandro Fernández). El álbum fue planeado con el debido tiempo y realizado a lo largo de casi un año entero entre Los Angeles, California y Milán, Italia.
El resultado es el mejor disco de su carrera y para empezar a constatarlo se ha elegido a "Te Dejo En Libertad" como el primer sencillo; un tema original desde su propio título, el cual ya se escucha en la radio y rápidamente se está colocando entre los favoritos del público.
Ha*Ash se ha reinventado, se ha renovado y está de vuelta con la experiencia de los años y la creatividad del primer día con su nuevo álbum, titulado A Tiempo.
La lista de temas de A Tiempo aparece a continuación:
Impermeable
Frente A Frente
Faltas Tú
Irremediable
¿Qué Haré Con Este Amor?
Sólo Una Vez
Te Amo Más Que Ayer
Te Dejo En Libertad
¿De Dónde Sacas Eso?
Todo No Fue Suficiente
Camina Conmigo (A Dueto Co Rio Roma)
Páginas web del artista:
www.ha-ash.com
www.twitter.com/haashoficial
www.facebook.com/haashoficial
www.vevo.com/artist/ha-ash
HA*ASH REINVENTS, RENOVATES, TRANSFORMS… SIMPLY EVOLVES!
HA*ASH COMBINES CREATIVITY WITH EXPERIENCE ON THEIR NEW ALBUM, "A TIEMPO"
Miami, FL (October 3, 2011) – Physically, Hanna and Ashley look better than ever, attractive, contemporary, and warm… Yet, beyond this pleasant appearance, what's most important is their inner growth, which their music easily avows for and is evident in their new album, A Tiempo, on sale physically tomorrow October 4th in the US.
These days, we can confidently state that Ha*Ash's classics have permeated an entire generation; yet, what's even more interesting is how their evolution is evident in the new songs they created for this album and how they may in turn cause them to attract a much wider audience.
With over a decade-long career, hundreds of concerts and three highly successful albums under their belt, they now bring forth this new production, the fourth in their trajectory, where more elaborate melodies and well-structured lyrics can be appreciated, with themes that reflect their strength as women and their maturity as artists.
Ha*Ash is the reflection of today's woman in both their image as well as their sound and lyrics. They are the best example of a Mexican group that, through perseverance and quality, have made a name for themselves through respect and, above all, credibility.
Authors on most of the tracks in the album and playing a variety of instruments, they were able to surround themselves with a great musical team, which led them to work with Aureo Baquiero as their producer (Sin Bandera, Natalia Lafourcade, Alejandro Fernández). The album was planned with sufficient time and created over a period of nearly a year between Los Angeles, California and Milan, Italy.
The result is the best record of their career to date, and to establish it as so, the first single chosen for release is "Te Dejo En Libertad," a highly original song, beginning with its title that has begun playing on radio, and is quickly becoming a fan favorite.
Ha*Ash has reinvented and renovated themselves, and return with the experience of years passed and the creativity they showed from the very first day with their new album entitled A Tiempo.
The track listing for A Tiempo appears below:
Impermeable
Frente A Frente
Faltas Tú
Irremediable
¿Qué Haré Con Este Amor?
Sólo Una Vez
Te Amo Más Que Ayer
Te Dejo En Libertad
¿De Dónde Sacas Eso?
Todo No Fue Suficiente
Camina Conmigo (A Dueto Co Rio Roma)
Artist Websites:
www.ha-ash.com
www.twitter.com/haashoficial
www.facebook.com/haashoficial
www.vevo.com/artist/ha-ash
Label Websites:
www.sonymusiclatin.com
www.smlpress.wordpress.com