Victor Manuelle Estrena Nuevo Sencillo "Si Tu Me Besas" / Victor Manuelle Announces The Release Of New Single "Si Tu Me Besas"
(English below)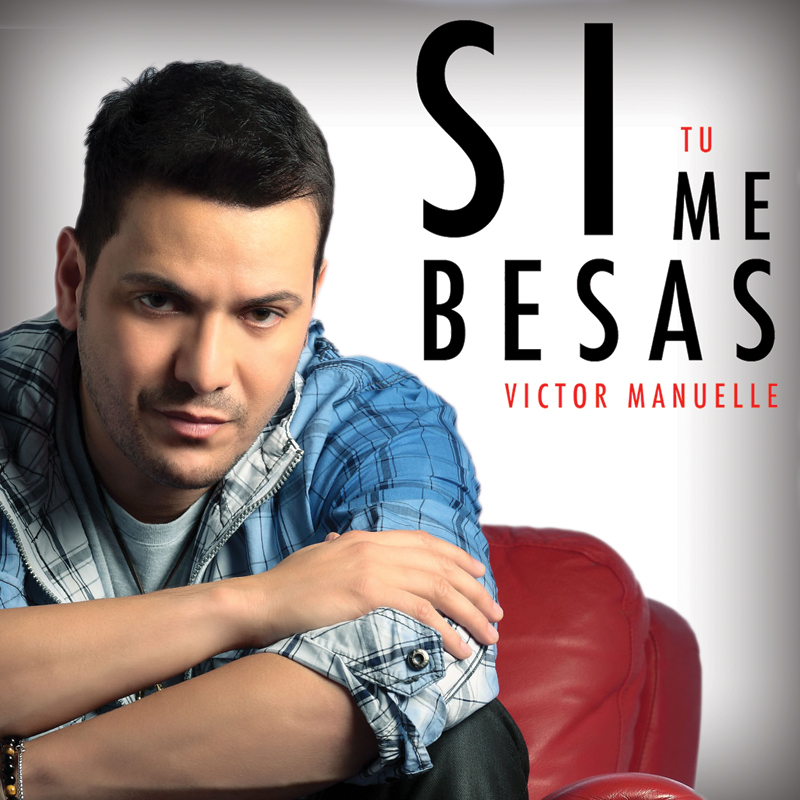 VICTOR MANUELLE ESTRENA NUEVO SENCILLO
"SI TU ME BESAS"
EL TEMA ES EL PRIMER CORTE DE SU NUEVA PRODUCCION
BUSCO UN PUEBLO
Nueva York, NY – 26 de septiembre del 2011: Hoy se anunció el lanzamiento del nuevo sencillo de Victor Manuelle bajo el título "Si tu me besas". Este es el primer corte promocional de la nueva producción Busco Un Pueblo del cantante y productor la cual está pautada al mercado para el mes de noviembre del corriente.
Sus múltiples compromisos en Latinoamérica y Estados Unidos, fueron la guía del sonero para aportar los ajustes que en su opinión necesitaba su género y esos ajustes tomaron forma en "Si tu me besas".
"Luego de visitar tantos países alrededor del mundo me doy cuenta que la salsa sigue siendo uno de los géneros más aclamados a nivel internacional. Se que sólo es cuestión de hacer unos cambios que vayan acorde a estos tiempos y el gusto de la juventud y las nuevas generaciones, sin perder la escénica de nuestros ritmos tradicionales. Creo que con "Si tu me besas" logramos esta combinación", comenta Victor Manuelle.
"Si tu me besas" de la autoría del venezolano Oscar "Oscarcito" Hernández fusiona el ritmo de la bomba (género autóctono de Puerto Rico) con sonidos y elementos urbanos que aportan a esta salsa un toque diferente y atractivo para la todos los gustos.
VICTOR MANUELLE ANNOUNCES THE RELEASE OF NEW SINGLE
"SI TU ME BESAS"
THE TUNE WILL BE PART OF HIS NEW PRODUCTION
BUSCO UN PUEBLO
New York, NY – September 26, 2011: Singer/songwriter and producer Victor Manuelle announced today the release of his new single titled "Si tu me besas" (If You Kiss Me). The tune is the first cut to promote his new production set for release November 2011.
The sound of this new CD Busco Un Pueblo is a result of Victor's musical experiences during his travels all over Latin America and United States. He used this vibe as the guide and reference to make some adjustments to the genre that had made him a household name in the tropical music scene. "Si Tu Me Besas" is a vivid example of that.
"Doing my music all over the world I realized how much "salsa" is still one of the most acclaimed genres on an international level. I wanted to maintain the essence of the traditional style and make a few additions, to bring the flair of contemporary style and entertain our long term fans as well as the new generation. I think we were able to deliver that combination with "Si tu me besas", expressed Victor Manuelle.
"Si tu me besas" was written by Venezuelan songwriter Oscar "Oscarcito" Hernández. The single is a fusion between bomba (traditional rhythms of Puerto Rico), urban sounds and elements that will make this new single a favorite among all
4 Responses to "Victor Manuelle Estrena Nuevo Sencillo "Si Tu Me Besas" / Victor Manuelle Announces The Release Of New Single "Si Tu Me Besas""
fresh gossip…

[…]Victor Manuelle Estrena Nuevo Sencillo "Si Tu Me Besas" / Victor Manuelle Announces The Release Of New Single "Si Tu Me Besas" « SML Press[…]…

Victor sos el mejor te amo!!!!!!!

Victor sos el mejor te amo!!!!!!! Amo todo lo q haces!!

Grupoconcisa, Tubosistemas, Maturín-Monagas, Puerto-Ordaz Bolívar, Tubrica, Pavco, Uniteca, Gemaca, Fester, Edil, Fimaca, Plycem, Ferretería, BM, FP, Boumac, Faucet, TigreConstrucción, Líderes en Tubosistemas, Concisa, Concisa-Maturín, Grupoconcisa-M…

[…]Victor Manuelle Estrena Nuevo Sencillo "Si Tu Me Besas" / Victor Manuelle Announces The Release Of New Single "Si Tu Me Besas" « SML Press[…]…