NO TE PIERDAS LANZAMIENTO DE "PEDRO CAPÓ" HOY / DON'T MISS "PEDRO CAPÓ" ALBUM RELEASE TODAY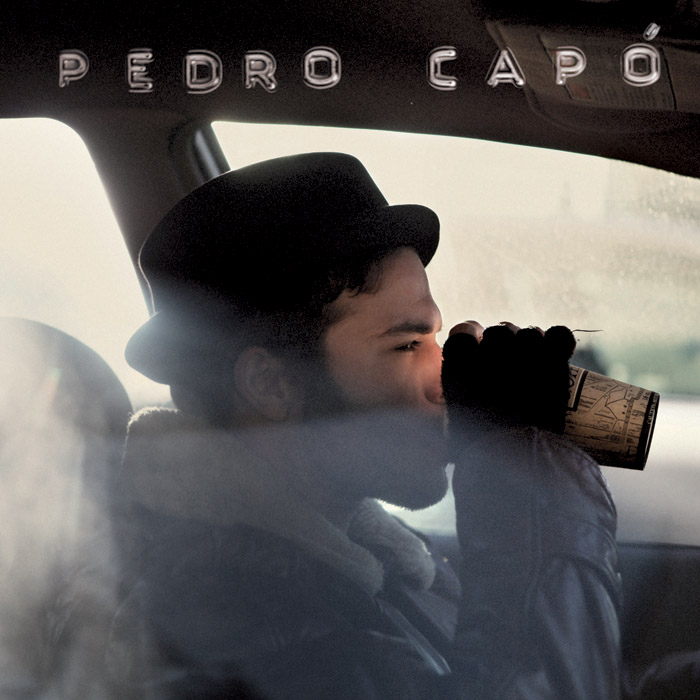 ALERT A LOS MEDIOS:
(English below)
NO TE PIERDAS LANZAMIENTO DE "PEDRO CAPÓ" HOY
Miami, FL (20 de septiembre, 2011) – Pedro Capó, cantautor de origen puertorriqueño continúa una tradición de tres generaciones en la música latina con el lanzamiento de su nueva producción musical omónima hoy 20 de septiembre.
Pedro Capó es el primer álbum de este cantautor, cuya herencia musical es más que reconocida, por ser nieto del cantante y compositor de los años 40, Bobby Capó e hijo del incomparable cantante de trova y salsa, Bobby Capó.
Pedro se inclina a escribir sobre aspectos sociales de interés, aunque admite que le escribe al amor y a la conjugación de experiencias cotidianas que hacen que "todos aprendamos a ser mejor seres humanos y a vivir en hermandad."
"Traigo temas que nos conectan a todos como humanos, pues somos espectadores del mundo y no podemos quedarnos en brazos cruzados ante lo que nos pasa por el frente," adelanta Pedro sobre su álbum.
El primer sencillo promocional de esta producción se titula Un Minuto.
"Mi misión como artista es llevar el mensaje de que hay amor y vida y que, a pesar de todas las atribuciones, podemos echar hacia delante", concluye.
La lista de temas de Pedro Capó aparece a continuación:
Qué Más
Vamos a Huir
Un Minuto
Un Poquito Más
Si Tú Me Lo Pides Ft. Kany Garcia
Duele Ser Infiel
La Vida Va
Mátame
Que No
Valió La Pena
Sólo Quiero Quererte
De Mal
Páginas web del artista:
www.pedrocapomusica.com
www.facebook.com/pedrocapomusica
www.twitter.com/pedrocapo
MEDIA ALERT:
DON'T MISS "PEDRO CAPÓ" ALBUM RELEASE TODAY
Miami, FL (September 20, 2011) – Pedro Capó, singer-songwriter of Puerto Rican origin continues a tradition of three generations in Latin music with the release of his new self-titled album, today, September 20th.
Pedro Capó is the first album by this singer-songwriter, whose musical heritage is easily recognizable for being the grandson of Bobby Capó, singer and composer from the '40's, and son to the incomparable trova and salsa singer, Bobby Capó.
Pedro leans to writing about social aspects, although he admits to writing about love and the conjugation of every-day experiences that make "us all learn to be better people and to live in peace."
"I bring topics that connect us all as humans, we are spectators of the world and we cannot stand with our arms crossed as things pass us by," says Pedro about his album.
The first promotional single from this production is entitled Un Minuto.
"My mission as an artist is to take the message that there is love and life and that, even though there are tribulations, we can move forward," he concludes.
The track listing for Pedro Capó appears below:
Qué Más
Vamos a Huir
Un Minuto
Un Poquito Más
Si Tú Me Lo Pides Ft. Kany Garcia
Duele Ser Infiel
La Vida Va
Mátame
Que No
Valió La Pena
Sólo Quiero Quererte
De Mal
Artist websites:
www.pedrocapomusica.com
www.facebook.com/pedrocapomusica
www.twitter.com/pedrocapo