Beatriz Luengo Lanza "Bela y sus moskitas muerta" / Beatriz Luengo Releases "Bela y sus moskitas muertas"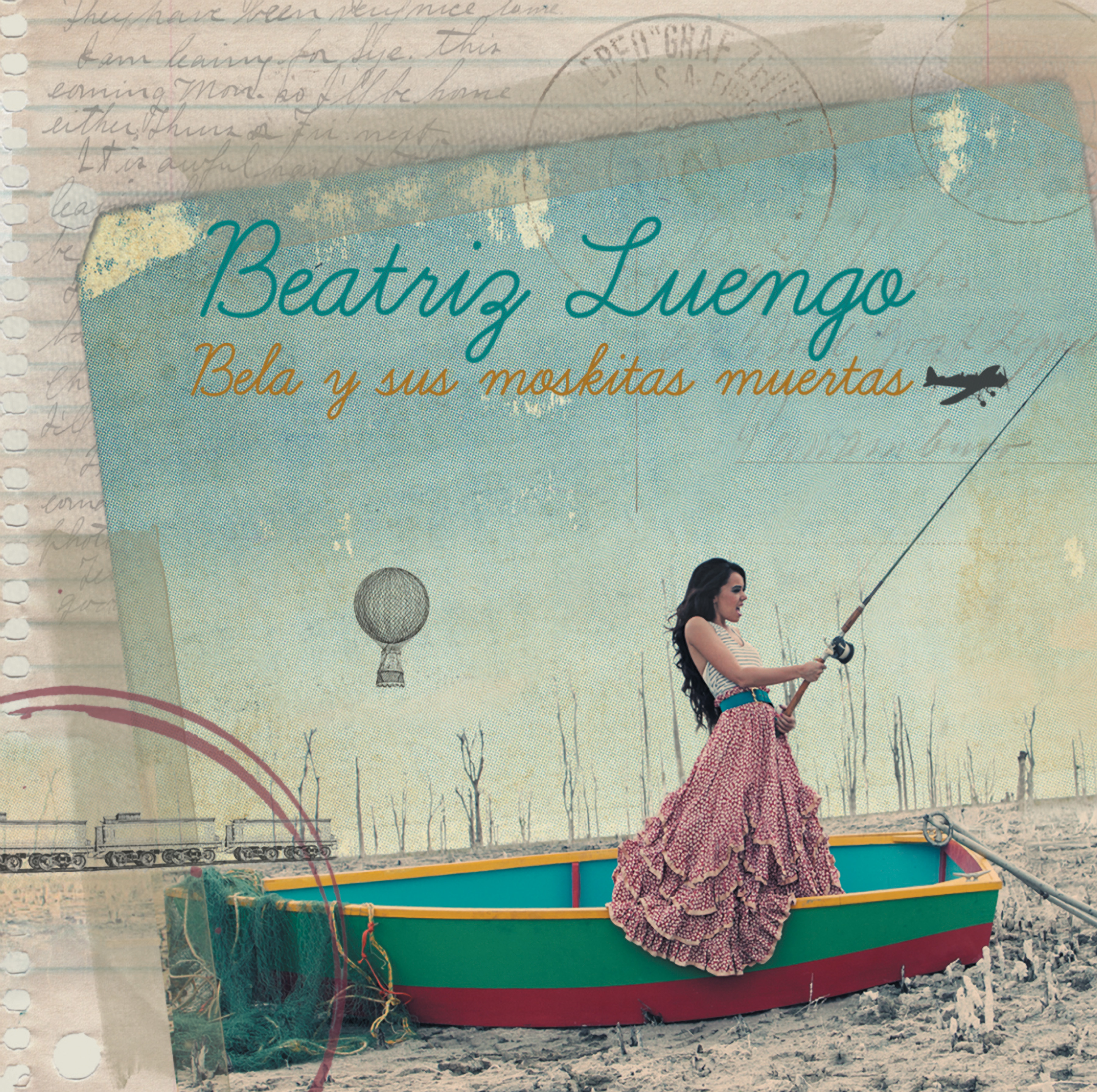 PARA DISTRIBUCIÓN INMEDIATA:
(English below)
LANZAMIENTO DE "BELA Y SUS MOSKITAS MUERTAS" REVELA EL TREMENDO TALENTO DE BEATRIZ LUENGO
Miami, FL (20 de septiembre, 2011) – A veces princesa moderna, a veces moskita muerta, Beatriz Luengo domina la composición y la interpretación de una forma muy personal y única en su nuevo álbum, Bela y sus moskitas muertas, una de las propuestas musicales más prometedoras del año, que sin más espera llega a tiendas y distribuidoras digitales hoy, 20 de septiembre.
Una colección original e inclasificable por su interesante mezcla de ritmos y estilos, Bela y sus moskitas muertas cuenta con 12 canciones, en su mayoría de la autoría de la talentosa española, que abarcan desde el incansable tema del amor, hasta el comentario social sobre los roles femeninos. En las composiciones se destacan influencias de varias formas de reggae, ska, latin funk, rock y pop, dando como resultado la difícil tarea de poder encasillarla en un genero en particular, demostrando así la tremenda creatividad y talento de Beatriz Luengo.
"Que belleza el disco de Beatriz Luengo. Que orgullo ser parte de una producción así. El soundtrack perfecto …" comentó Jesus Navarro, vocalista del grupo Reik, en su Tweeter. Jesus cantó el tema "Ley de Newton" junto a Beatriz para este álbum, siendo uno de varios artistas reconocidos que contribuyeran al disco, además de Ziggy Marley y Yotuel, ex-integrante del grupo Orishas, quien también participo como productor del disco. En el mismo también se incluye el tema "Alguien", la única versión en español autorizada del tema "Use Somebody" de la popular banda alternativa, Kings of Leon.
De esta álbum ya se ha lanzado el pegajoso tema "Como Tú No Hay 2", primer sencillo promocional, cuyo video ya alcanzó las 2 millones de visitas en YouTube.
Bela y sus moskitas muertas, su primer álbum en los Estados Unidos y Latinoamérica, constituye solo el principio del éxito para la multifacética y talentosa Beatriz Luengo.
Descúbre Bela y sus moskitas muertas lo antes posible y enterate por qué Beatriz Luengo es la nueva revelación y orgullo de Sony Music Latin.
Únete a las "moskitas muertas" y mantente al tanto de Beatriz Luengo en: www.beatrizluengooficial.com
ALBUM RELEASE OF "BELA Y SUS MOSKITAS MUERTAS" REVEALS BEATRIZ LUENGO'S REMARKABLE TALENT
Miami, FL (September 20, 2011) – At times a modern princess, at times a "moskita muerta" (someone who plays innocent), Beatriz Luengo commands the art of composition and interpretation in a very unique and personal way in her new album, Bela y sus moskitas muertas, one of the most promising music offerings of the year, that is scheduled to hit stores and digital distributors today, September 20th.
An original and unclassifiable collection, due to its interesting blend of rhythms and styles, Bela y sus moskitas muertas features 12 songs, the majority written by this gifted Spanish artist, that range from the enduring theme of love, to social commentaries on female roles. Various forms of reggae, ska, latin funk, rock and pop can be identified throughout the record, making it very difficult to classify her under any particular genre, hence demonstrating Beatriz Luengo's remarkable creativity and talent.
"Beatriz Luengo's album is a beauty. What an honor it is to be part of such a production. It is the perfect soundtrack …" commented Jesus Navarro, vocalist for the group, Reik, on his Twitter. Jesus sang the duet "Ley de Newton" with Beatriz for this album, being one of various renown artists that contributed to this album, along with Ziggy Marley and Yotuel, former member of the group Orishas, as well as the album's producer. The record also includes "Alguien" the only authorized Spanish version of the Kings of Leon's hit song, "Use Somebody."
The track, "Como Tú No Hay 2" has already been released as the first promotional single from this album, and its video has already reached 2 million views on YouTube.
Bela y sus moskitas muertas, her first US and Latin America album marks only the beginning of success for the multifaceted and talented Beatriz Luengo.
Get to know Bela y sus moskitas muertas as soon as possible and find out why Beatriz Luengo is the new revelation and pride of Sony Music Latin.
To join the "moskitas muertas" and stay tuned what's new with Beatriz Luengo visit: www.beatrizluengooficial.com