BEATRIZ LUENGO DEJA DEMOSTRADO EN LOS ANGELES QUE "COMO TU NO HAY2" / BEATRIZ LUENGO SHOWS LOS ANGELES THAT THERE ARE NO OTHERS LIKE HER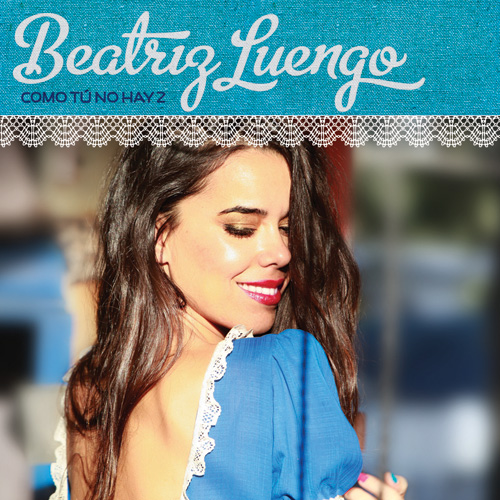 PARA DISTRIBUCIÓN INMEDIATA:
(English below)
BEATRIZ LUENGO DEJA DEMOSTRADO EN LOS ANGELES QUE "COMO TU NO HAY2"
Miami, FL (26 de agosto, 2011) – Beatriz Luengo, el nuevo talento de Sony Music Latin, compartió su música y talento en Los Ángeles, este pasado domingo, 21 de agosto, al presentarse en vivo frente a miles de espectadores durante el evento "Descarga", el cuál se llevo a cabo en City Walk, Universal Studios, como parte de la serie de conciertos producidos por Mun2.
La cantautora que debuto exitosamente en el mercado estadounidense, con el video de su primer sencillo Cómo Tu No Hay 2 a través de YouTube/VEVO, fue escogida por Mun2 entre los artistas que representan el nuevo talento emergente en la música latina y que verdaderamente refleja los gustos eclécticos y la variedad cultural de la región sureña de California y de latinos en E.E.U.U.
Beatriz Luengo permaneció durante esta semana en la ciudad de Los Ángeles presentándole a los medios angelinos su nueva producción discográfica, Bela y sus moskitas muertas, la cual saldrá al mercado de E.E.U.U. y América Latina este próximo 20 de septiembre.
Para leer el artículo que salió esta semana en el sitio de Billboard sobre Beatriz Luengo, haz click aquí: http://www.billboard.biz/bbbiz/genre/latin/backbeat-sony-music-latin-spanish-singer-1005327822.story?utm_source=twitterfeed&utm_medium=twitter
Páginas web del artista:
Beatriz Luengo
Facebook
Twitter
YouTube

Páginas web de la disquera:
www.sonymusiclatin.com
FOR IMMEDIATE DISTRIBUTION:
BEATRIZ LUENGO SHOWS LOS ANGELES THAT THERE ARE NO OTHERS LIKE HER
Miami, FL (August 26, 2011) – Beatriz Luengo, Sony Music Latin's new talent, shared her music and amazing talent in Los Angeles, this past Sunday, August 21, when she performed live in front of thousands of spectators during "Descarga" which was held at City Walk, Universal Studios as part of the Mun2 concert series.
The singer-songwriter who made her successful U.S. market debut with the video for her first single, Cómo Tu No Hay 2, on YouTube/VEVO, was chosen to be among the artists who represent the new emerging talent in Latin music and that truly reflect the eclectic tastes and cultural tapestry of Southern California and Latinos in the U.S.
Beatriz Leugno remained in Los Angles this week presenting Angelinos media her new album, Bela y sus moskitas muertas, which will be released in the US and Latin America this coming September 20th.
To read the article on Beatriz Luengo that came out this week on Billboard's website, please click here: http://www.billboard.biz/bbbiz/genre/latin/backbeat-sony-music-latin-spanish-singer-1005327822.story?utm_source=twitterfeed&utm_medium=twitter
Artist websites:
Beatriz Luengo
Facebook
Twitter
YouTube

Label Websites:
www.sonymusiclatin.com
4 Responses to "BEATRIZ LUENGO DEJA DEMOSTRADO EN LOS ANGELES QUE "COMO TU NO HAY2" / BEATRIZ LUENGO SHOWS LOS ANGELES THAT THERE ARE NO OTHERS LIKE HER"
Yeah she's the best!!

Here is the french translation for those who don't understand english nor spanish

A LOS ANGELES, BEATRIZ LUENGO PROUVE QU'IL N'Y EN A PAS DEUX COMME ELLE

Miami, FL (26 Août 2011) – Le 21 Août dernier, Beatriz Luengo, la nouvelle perle de Sony Music Latin, nous a fait partager tout son incroyable talent et sa musique à Los Angeles à l'occasion d'un concert organisé devant des milliers de spectateurs, lors de l'évènement « Descarga », au City Walk d'Universal Studios donnant suite à une série de concert organisé par Mun2.

La chanteuse auteur-compositeur-interprète qui a fait une entrée très remarquée sur le marché américain avec son premier clip diffusé sur Youtube/VEVO, Como tu no hay 2, a été choisie pour représenter les nouveaux talents émergents de la musique latine qui reflètent les gouts éclectiques et la variété culturelle du sud de la Californie et de toute la population latino-américaine en générale présente sur le continent américain.

Beatriz Luengo est restée à Los Angeles cette semaine afin de présenter aux différents médias de la région son nouvel album, Bela y sus moskitas muertas, qui sortira aux Etats-Unis et en Amérique Latine le 27 septembre prochain.

Pour lire l'article paru sur Beatriz Luengo sur le site Billboard's cette semaine, cliquez ici :

http://www.billboard.biz/bbbiz/genre/latin/backbeat-sony-music-latin-spanish-singer-1005327822.story?utm_source=twitterfeed&utm_medium=twitter

Pages web de l'artiste :

Site web du label:

seres de luz…

[…]BEATRIZ LUENGO DEJA DEMOSTRADO EN LOS ANGELES QUE "COMO TU NO HAY2″ / BEATRIZ LUENGO SHOWS LOS ANGELES THAT THERE ARE NO OTHERS LIKE HER « SML Press[…]…

arcangeles…

[…]BEATRIZ LUENGO DEJA DEMOSTRADO EN LOS ANGELES QUE "COMO TU NO HAY2″ / BEATRIZ LUENGO SHOWS LOS ANGELES THAT THERE ARE NO OTHERS LIKE HER « SML Press[…]…

Poemas para niños…

[…]BEATRIZ LUENGO DEJA DEMOSTRADO EN LOS ANGELES QUE "COMO TU NO HAY2″ / BEATRIZ LUENGO SHOWS LOS ANGELES THAT THERE ARE NO OTHERS LIKE HER « SML Press[…]…