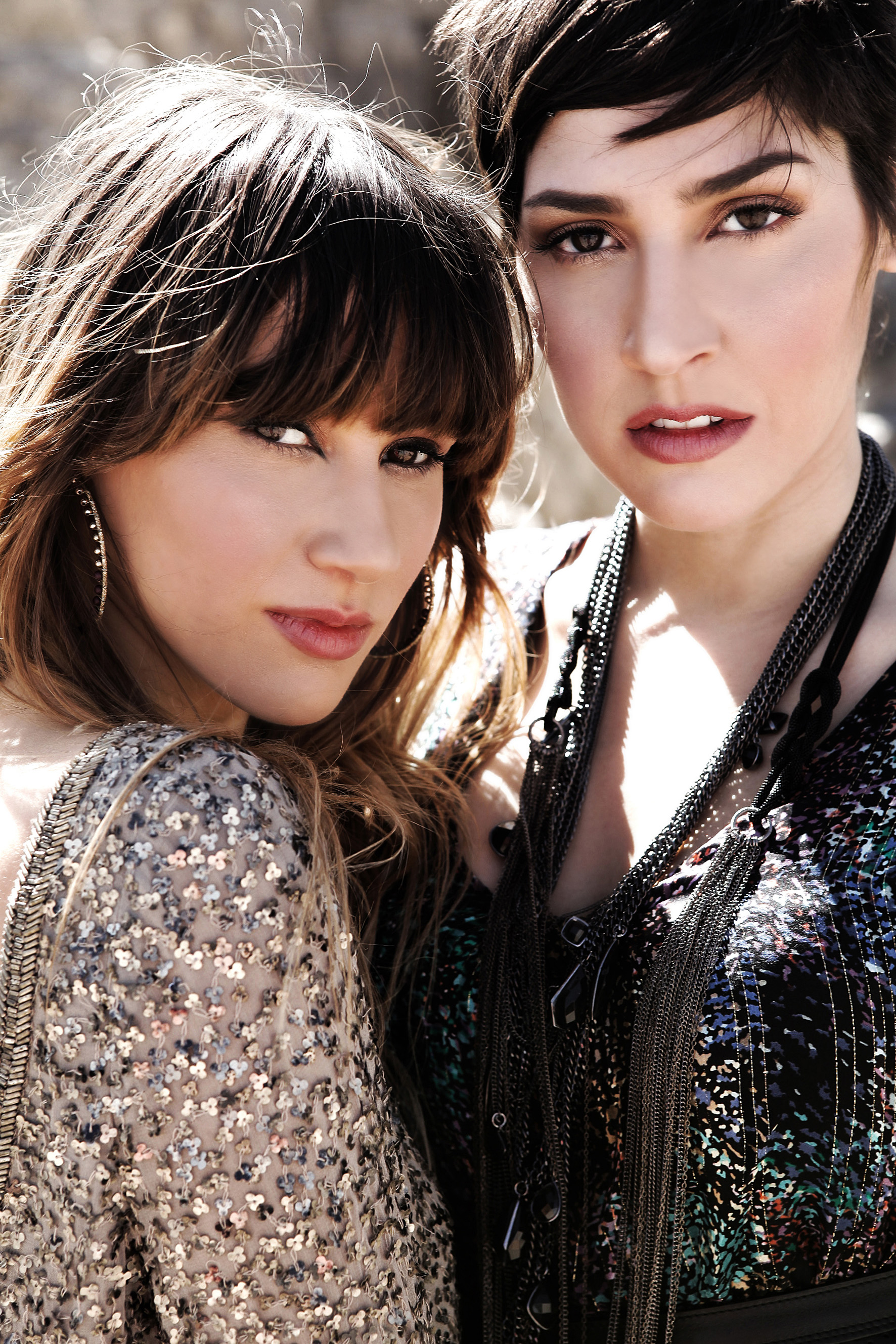 (English below)
HA*ASH DEMUESTRA SU EVOLUCIÓN LANZANDO
NUEVO TEMA EN ESTADOS UNIDOS
"Te Dejo Libertad" hizo su primicia en radios el pasado 8 de Agosto
Miami, FL (9 de agosto, 2011) – Ha*Ash, el dúo femenino de mayor impacto en los últimos años, se reinventa en su nueva producción musical A Tiempo cuyo tema Te Dejo en Libertad tendrá primicia en radios estadounidenses el pasado 8 de agosto.
Esta composición de las hermanas Hannah y Ashley demuestra la madurez que han adquirido en su habilidad artística, al igual que internamente como personas. Una evolución que es evidente tanto en la fibra de sus composiciones y su música como en la transformación de su imagen física durante esta etapa de sus vidas.
Te Dejo en Libertad constituye el primer sencillo que se da a conocer en los Estados Unidos de su producción A Tiempo, cuarto álbum en la carrera de Ha*Ash y cuyo productor fue nuevamente, Aureo Baqueiro (Sin Bandera, Natalia LaFourcade, Alejandro Fernández). A Tiempo se grabó en un período de casi un año entre Los Angeles, California y Milan, Italia, y ya está disponible en formato digital en iTunes.
Renovadas en imagen, pero sobre todo en sonido y contenido, Ha*Ash es el reflejo de la mujer actual, el mejor ejemplo de un grupo mexicano que a través de la constancia y la calidad ha logrado forjar un nombre de respeto y sobre todo, de credibilidad en la industria de la musica.
Para más información sobre Ha*Ash y su nueva producción A Tiempo, visita: http://ha-ash.com
Para ver Te Dejo en Libertad haz clic aquí: http://www.youtube.com/watch?v=ZxvI1epOAWE&feature=channel_video_title
HA*ASH DEMONSTRATES THEIR EVOLUTION
WITH THE RELEASE OF A NEW TRACK IN THE U.S.
"Te Dejo Libertad" premiered on radio yesterday, August 8th
Miami, FL (August 9, 2011) – Ha*Ash, one of the most influential female duos of recent years, reinvents themselves in their new album A Tiempo from which the track Te Dejo en Libertad is released to U.S. radio this upcoming August 8th.
Penned by the sisters, Hannah y Ashley, this song is a demonstration of the maturity they have acquired in their artistic ability, as well as internally, as people. Their evolution is evident in the fiber of their compositions and their music, in as much as in the transformation of their image during this stage in their lives.
Te Dejo en Libertad is the first single to be released in the U.S. from A Tiempo, the fourth album in Ha*Ash's career, and whose producer was once again, Aureo Baqueiro (Sin Bandera, Natalia LaFourcade, Alejandro Fernández). A Tiempo was recorded over a period of almost a year between Los Angeles, California and Milan, Italia. The album is currently available on iTunes.
Ha*Ash is the reflection of today's woman in both their image as well as their sound and lyrics. They are the best example of a Mexican group that, through perseverance and quality, have made a name for themselves through respect and, above all, credibility.
To stay tuned to Ha*Ash, visit: http://ha-ash.com
To watch Te Dejo en Libertad click here: http://www.youtube.com/watch?v=ZxvI1epOAWE&feature=channel_video_title