Camila Anuncia Gira En EE.UU. / Camila Announces U.S. Tour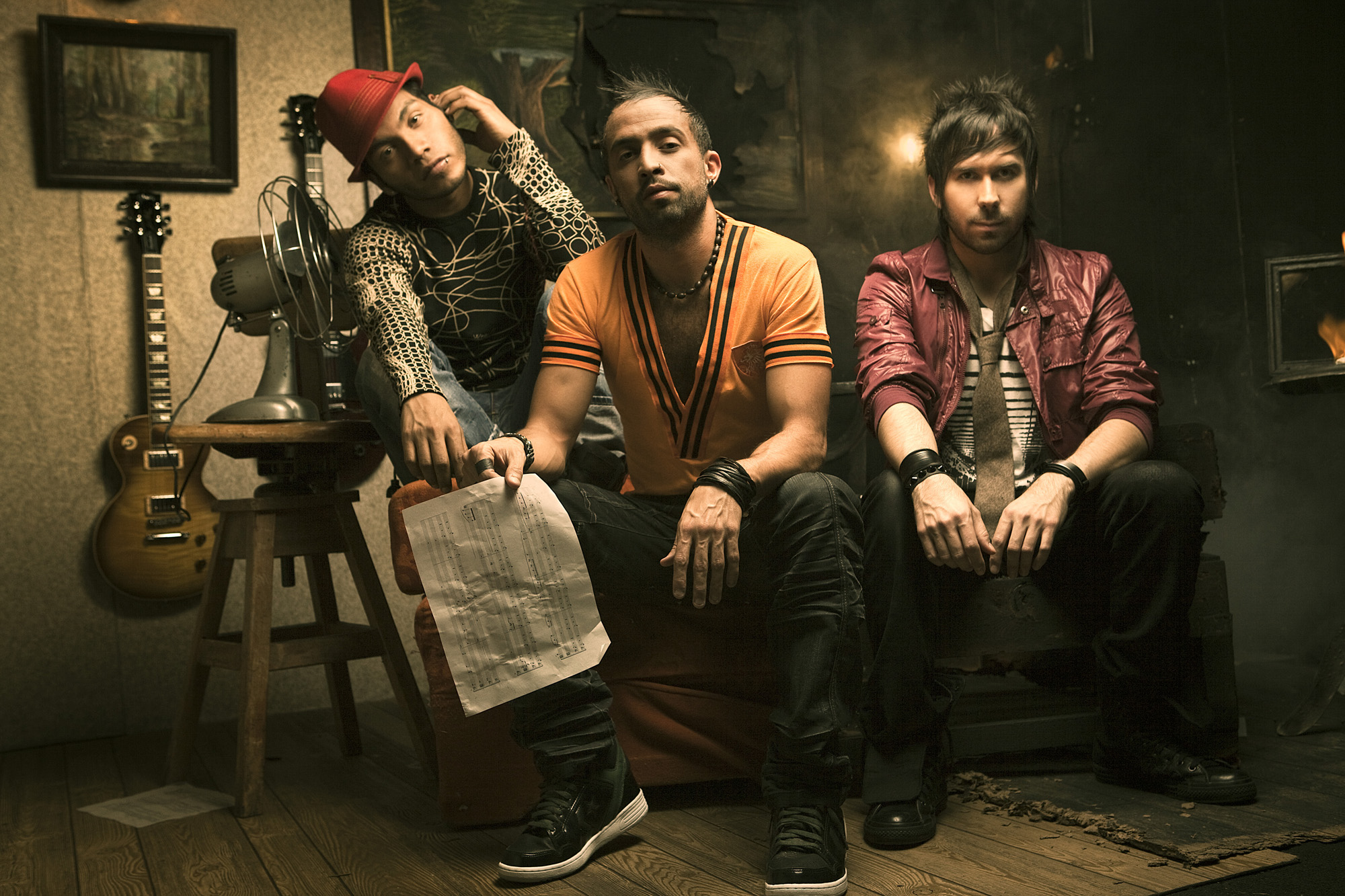 CAMILA ANUNCIA GIRA EN EE.UU. Y OBTIENE DOS PREMIOS JUVENTUD
Miami, FL (25 de julio, 2011) – El famoso trío mexicano pop rock, Camila, ganadores de dos galardones en los recién otorgados Premios Juventud, llega nuevamente a los Estados Unidos con una gira de conciertos, patrocinados por Chicles 5, que recorrerá varias ciudades principales del país a partir del 8 de septiembre al 22 de octubre.
Una preventa de boletos se llevará a cabo para los fans de Camila que obtengan un código especial que el grupo anunciará el martes, 26 de julio por medio de la página de Facebook del grupo. Dicha preventa comienza a las 10 de la mañana del miércoles 27, dos días antes que la venta general de boletos se inicie a las 10 de la mañana (1 PM CST en Los Angeles).
"Estamos muy contentos de poder trabajar con Camila por segunda vez este año," dijo Henry Cardenas, Director Ejecutivo de Cardenas Marketing Network, cuya empresa está produciendo la gira estadounidense. "Camila es una banda tremendamente talentosa que genera interés a diversos grupos culturales y que ha mostrado ser un fenómeno. Es realmente sorprendente ver cuánto — y que tan popular — ha crecido, como podemos ver con sus ventas de discos y shows. Estamos ansiosos por arrancar la gira con Camila, quien seguirá aportando cosas importantes al mundo musical global."
En abril del 2011, CMN produjo Billboard En Concierto, una serie de conciertos privados encabezados por Camila y que se llevaron a cabo en varias ciudades de Estados Unidos ante llenos totales.
"En Telemundo tenemos mucho entusiasmo de poder nuevamente asociarnos con Camila, uno de los artistas más importantes de la música en español de hoy", dijo Ronald Gordon, Presidente de Telemundo Station Group. "Nos estamos basando en el gran éxito de nuestra serie Billboard En Concierto, lo que nos da una oportunidad única de traer a nuestros televidentes y comunidades absolutamente el mejor entretenimiento en español, ya sea en el aire o en terreno firme".
Camila lanzará en radio su quinto sencillo del álbum Dejarte de Amar, titulado "De Mí" el 1ro de agosto.
A continuación las fechas de Camila:
Septiembre 8 – McAllen @ Pharr Event Center
Septiembre 9 – Houston @ Verizon Theatre
Septiembre 10 – El Paso @ El Paso Coliseum
Septiembre 11 – Dallas @ Gexa Energy Pavilion
Octubre 2 – Miami @ James L. Knight
Octubre 8 – Las Vegas @ Las Vegas Hilton
Octubre 9 – Los Angeles @ Gibson Amphitheatre
Octubre 20 – Chicago @ Rosemont Theatre
Octubre 21 – New York @ Hammerstein
Octubre 22 – Boston @ Lynn Auditorium
CAMILA ANNOUNCES U.S. TOUR AND WINS TWO PREMIOS JUVENTUD AWARDS
Miami, FL (July 25, 2011) – The famous pop rock Mexican trio, Camila, winners of two awards at the recent Premios Juventud, is once again U.S. bound with a concert tour sponsored by 5 Gum that will cover various major cities in the country, starting September 8th to October 22nd.
There will be a ticket presale for Camila fans that obtain a special code, which will be announced on the group's Facebook page. This presale begins at 10 in the morning on Wednesday, July 27, two days before tickets go on sale to the general public at 10 AM (1 PM CST in Los Angeles).
"We are delighted to work with Camila for the second time this year," said Henry Cardenas, CEO of Cardenas Marketing Network, which is producing the U.S. Tour. "Camila is an extremely gifted band which has cross cultural appeal and has proved to be a musical phenomenon. It is astonishing to see how much –and how popular – the band has grown, as we can see with their record-breaking album sales and shows. We are looking forward to going on the road with Camila, as they make their musical mark in the global music world."
In April, 2011 CMN produced the Billboard Concert Series, a series of private shows headlined by Camila that took place in several U.S. cities to sold-out crowds.
"Telemundo is very excited to be teaming up again with Camila, one of the top artists in Spanish music today," said Ronald Gordon, President of the Telemundo Station Group. "We are building on the great success of our Billboard Concert Series, which gives us a unique opportunity to bring our viewers and communities the very best in Spanish language entertainment on air and on the ground."
Camila will release their fifth single on radio from the album Dejarte de Amar, entitled "De Mí" on August 1st.
Camila tour dates below:
September 8 – McAllen @ Pharr Event Center
September 9 – Houston @ Verizon Theatre
September 10 – El Paso @ El Paso Coliseum
September 11 – Dallas @ Gexa Energy Pavilion
October 2nd – Miami @ James L. Knight
October 8th – Las Vegas @ Las Vegas Hilton
October 9th – Los Angeles @ Gibson Amphitheatre
October 20th – Chicago @ Rosemont Theatre
October 21st – New York @ Hammerstein
October 22nd – Boston @ Lynn Auditorium
Artist websites:
Official: www.Camila.tv
Twitter: @CamilaMX
Facebook: CamilaMusic
4 Responses to "Camila Anuncia Gira En EE.UU. / Camila Announces U.S. Tour"
Mas que feliz … Euforica!!! @camilamx en mis terruños @pablocamila @samoallstar y ausente @dragondomm Nos vemos el 8 de septiembre #again

Mas que feliz … Euforica!!! @camilamx en el valle de Texas @pablocamila @samoallstar y ausente @dragondomm Nos vemos el 8 de septiembre #again

aaaaaau!!! nos vamos de gira americana @charandeepkaur !!!! ;D ya quieroooo jajajaja MUY FELIZ Y EMOCIONADA!!!

200…

[…]Camila Anuncia Gira En EE.UU. / Camila Announces U.S. Tour « SML Press[…]…