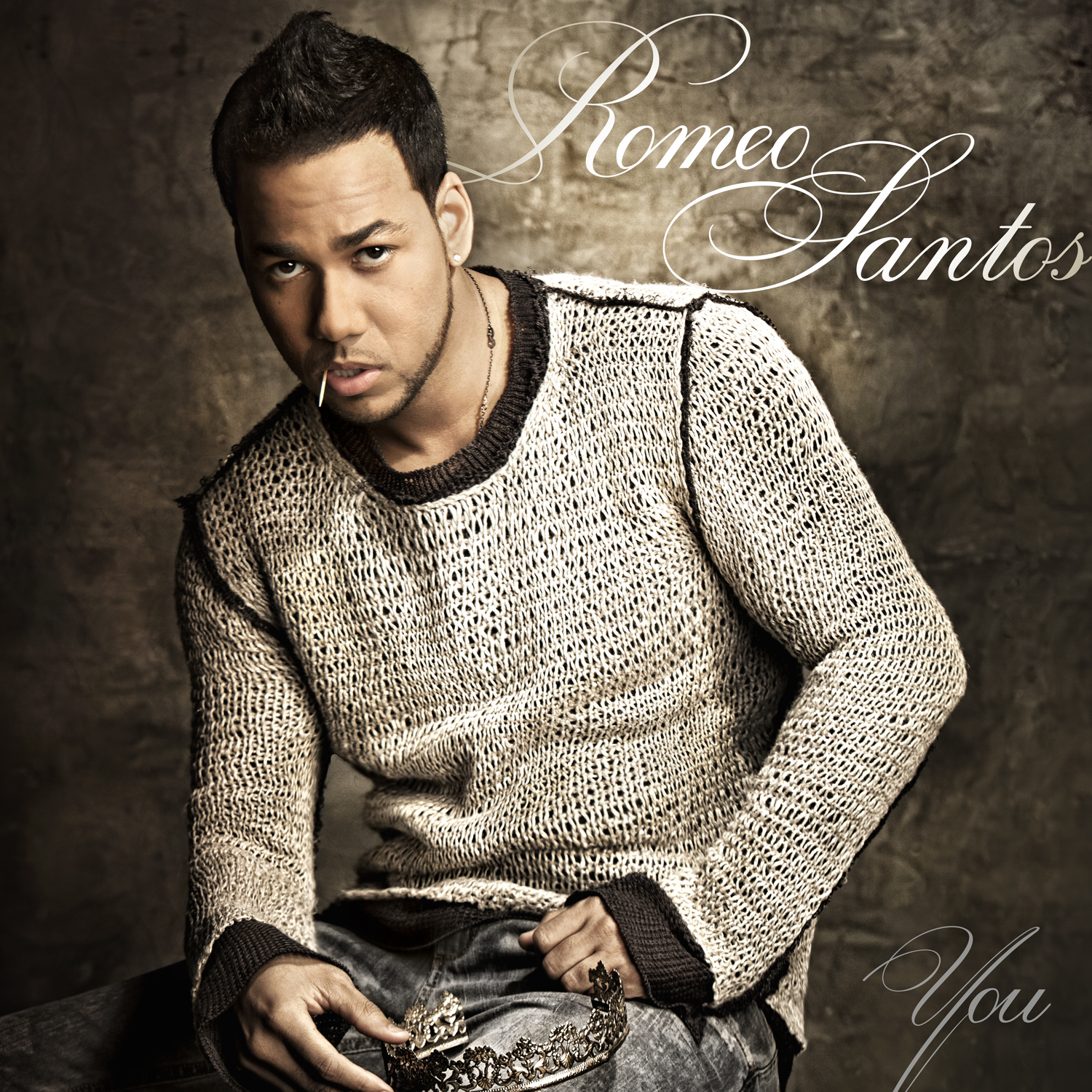 Romeo Santos
El lanzamiento más esperado
Su sencillo 'YOU' estrena mundialmente el 9 de mayo
Miami, FL (9 de mayo, 2011) – Se dice que los grandes sucesos conllevan un tiempo de espera, pero la espera terminó. El cantautor Romeo emprende una nueva aventura al lanzar su primera producción como solista "Formula". El cantante principal del grupo de bachata más famoso de la época Aventura, estrena mundialmente este próximo 9 de mayo el tema YOU. Dicha canción, es una bachata muy contagiosa con el sello distintivo de este artista que ha sabido posicionarse como uno de los grandes talentos del género de la bachata. YOU, tiene la picardía que caracteriza a Romeo con una letra muy sensual en la que narra todo lo que una mujer le hace sentir.
Para esta producción discográfica el artista ha elegido una mezcla ecléctica de bachata, R&B, baladas "up tempo" y otras fusiones con tal de deleitar a sus fans. Con todas las bachatas por escribir, arreglar y producir, quiso invitar a un selecto grupo de productores para que fueran sus colaboradores en los temas que serán interpretados en inglés, así que de ellos se puede esperar cualquier cosa. Algo sí es seguro: el apasionante trayecto de Romeo acaba de arrancar.
El carismático cantante es un artista completo que ha sido reconocido con múltiples galardones en su faceta de compositor, por los temas: OBSESION #1 en los charts europeos generales y en casi todos los países, US (grabación por Frankie J) #1 durante 22 semanas en las radios anglos en casi todos los formatos y premio ASCAP Canción del Año Latino y Premio ASCAP Pop Americano. Asimismo, UN BESO, premio ASCAP canción del año (2007); MI CORAZONCITO, canción del año (ASCAP 2008); LOS INFIELES, canción tropical (ASCAP 2008); MI CORAZONCITO y EL PERDEDOR, canción tropical (ASCAP 2009); en el año 2010 lo nombran compositor del año (ASCAP) y en el 2011 lo premian con la canción del año por el tema DILE AL AMOR y canción tropical del año con SU VENENO y EL MALO. De igual forma ha sido seleccionado como uno de los 50 más bellos de la revista People en Español, edición 2011.
Con una carrera sólida, llena de grandes éxitos, triunfos y satisfacciones, no hay duda de que la FÓRMULA de Romeo le traerá aún más galardones y éxitos a este artista que si ya ha dado mucho de qué hablar, prepárense para lo mejor, porque si hay algo que ya está claro es que Romeo tiene la FORMULA ganadora.
Para más información contactar a Nanette Lamboy al (787) 525-2877 o email nanettelamboy
Paginas Oficiales:
www.facebook.com/RomeoSantosOfficial
www.twitter.com/RomeoSantosPage
Página web de la disquera:
FOR IMMEDIATE RELEASE
ROMEO SANTOS
ONE OF THE MOST ANTICIPATED RELEASES
HIS SINGLE 'YOU' WILL DEBUT WORLDWIDE ON MAY 9
Miami, FL (May 9, 2011) – It is said that success takes time in coming, but the wait is over for singer/songwriter Romeo, who embarks on a new adventure by releasing his first solo album, FORMULA.
YOU, first single by the lead singer of the most famous bachata music group Aventura, will make its worldwide debut on May 9. The song is an irresistible bachata with the distinct stamp of an artist that has learned how to position himself as one of the greatest talents in the genre. YOU is as picaresque as Romeo, with very sensual lyrics that speak of how women make him feel.
For this musical production, the artist has chosen an eclectic mix of bachata, R & B, up-tempo ballads, and other fusions, so as to entertain his fans. Joining him in the album is a group of producers that he invited to collaborate with him in the songs that are performed in English. So, expect the unexpected. But one thing is for sure: Romeo's thrilling career is just starting.
This charismatic singer is a complete artist, recognized with multiple awards as a composer for songs such as OBSESIÓN, #1 in the general European charts and in almost every other country; US (recorded by Frankie J), #1 during 22 weeks in English-speaking radio in almost all formats, and winner of the ASCAP Latin Song of the Year Award and ASCAP American Pop Award. Also notable, UN BESO, ASCAP's Song of the Year (2007); MI CORAZONCITO, Song of the Year (ASCAP 2008); LOS INFIELES, Tropical Song (ASCAP 2008); MI CORAZONCITO and EL PERDEDOR, Tropical Songs (ASCAP 2009). In 2010, he was chosen Songwriter of the Year (ASCAP), and in 2011, his song DILE AL AMOR is Song of the Year, while Tropical Songs of the Year are SU VENENO and EL MALO. Also in 2011, he is included in People en Español's selection of the year's 50 most beautiful people.
With a solid career, full of great hits, success and satisfaction, no doubt Romeo's FORMULA will bring more awards and triumphs to an artist who is just beginning. With Romeo, the best is yet to come, and his FORMULA will definitely be the winning one.
For more information please contact Nanette Lamboy at (787) 525-2877 or email at nanettelamboy
Artist website:
www.facebook.com/RomeoSantosOfficial
www.twitter.com/RomeoSantosPage
Label Website: