Shakira Lanza "Rabiosa" / Shakira Releases "Rabiosa"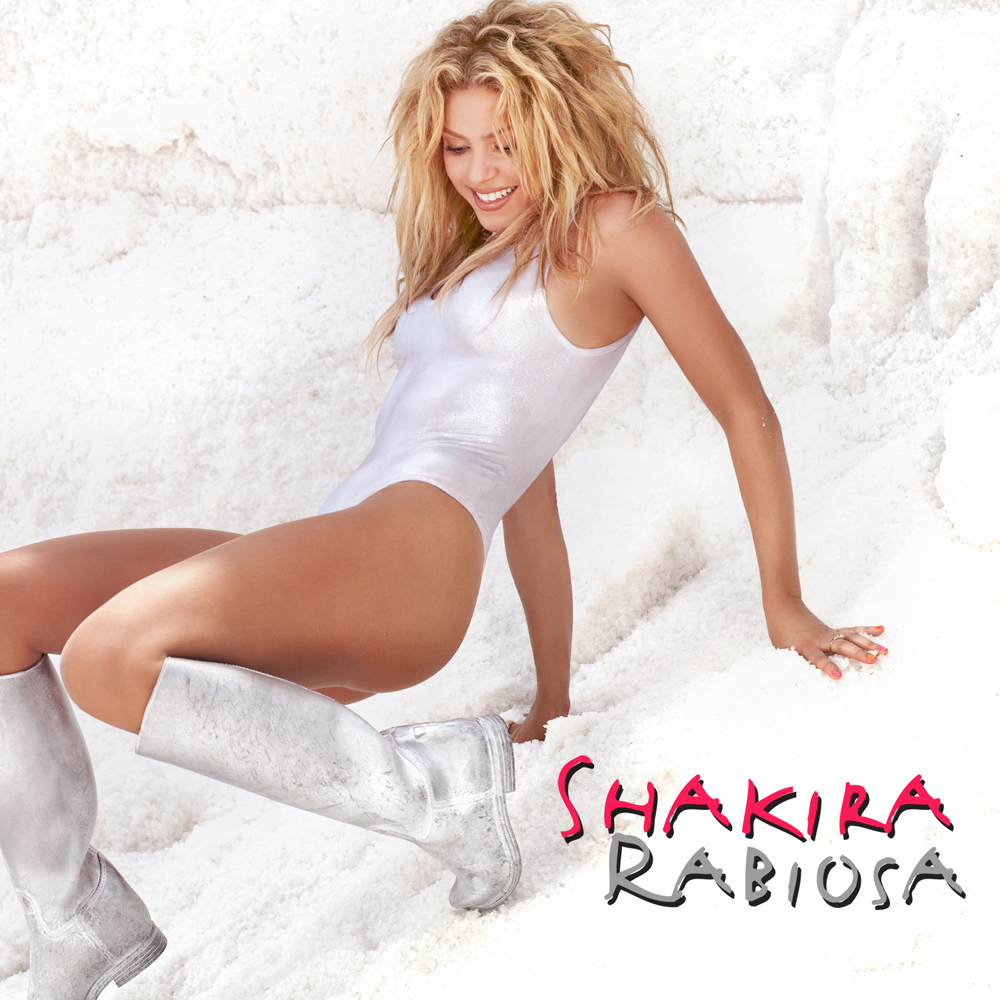 SHAKIRA lanza "Rabiosa", nuevo sencillo de su álbum Sale el Sol
Versión en inglés del tema cuenta con la participación de Pitbull y
la versión en español une nuevamente a Shakira y El Cata
New York, NY – En medio del rotundo éxito internacional de Sale el Sol, y una gira mundial "sold out", Shakira se prepara para el lanzamiento de su nuevo sencillo "Rabiosa". La mezcla tropical en los sonidos de esta canción cuenta con la participación del rapero Pitbull en su versión en inglés, y con el dominicano El Cata para la versión en español.
"Rabiosa", la cual la revistaPeople describe como "…fuego en la pista de baile" es la interpretación en la voz de Shakira de la versión original de El Cata. El director Jaume de la Iguana, quien ha colaborado con Shakira en numerosas ocasiones, estará a cargo de la dirección del video de esta canción.
En tan solo unos meses el álbum Sale el Solse ha convertido en un hit de ventas a nivel mundial, alcanzando el #1 en más de 10 países hasta la fecha. Al mismo tiempo, su gira mundial Sale El Sol visitó Latinoamérica en el marco de Shakira & The Pop Festival, al que concurrieron más de 700.000 personas en 14 países. Shakira se ha convertido también en un fenómeno viral en el Internet, alcanzando recientemente 1 billón (mil millones) de visitas en YouTube, 25 millones de fans en Facebook y 5 millones de seguidores en Twitter.
En el transcurso de su carrera, la artista ganadora del Grammy, ha vendido alrededor de 50 millones de albums y tiene 4 de los 20 hits más vendidos de la década (mas que ningún otro artista), incluyendo el inolvidable "Hips Don't Lie" que fue el sencillo más vendido del siglo XXI, llegando al #1 en 55 países alrededor del mundo.
NEXT SINGLE FROM SALE EL SOL/ THE SUN COMES OUT
English Version Features Pitbull and Spanish Version Features El Cata
New York, NY– On the heels of the momentous success worldwide for Sale El Sol / The Sun Comes Out and a sold out world tour, Shakira preps the release of her next single "Rabiosa." The tropical flare blending sounds of "Rabiosa" features Pitbull on the English version while the Spanish version features Dominican artist El Cata.
"Rabiosa" which People magazine called "… a dance-floor scorcher," is Shakira's interpretation of Dominican artist El Cata's original version. Previous collaborator Jaume De Laiguana will direct the video for "Rabiosa."
Sale el Sol, which has been the #1 album in over ten countries, is the next chapter after 2009's critically-acclaimed, dance-oriented She Wolf, which was the long-awaited follow-up to 2005's groundbreaking one-two punch comprised of Fijacion Oral, Volume 1 and Oral Fixation, Volume 2—a pair of albums which combined to sell over 12 million copies worldwide and secured the young Colombian-born singer's place among pop music royalty.
Over the course of her career, Grammy winner Shakira has sold nearly fifty million albums. She has four of the twenty top-selling hits of the decade, more than any other artist—including 2006's unforgettable "Hips Don't Lie," the biggest-selling single of the 21st Century, which reached the Number One spot in an astonishing 55 countries.
One Response to "Shakira Lanza "Rabiosa" / Shakira Releases "Rabiosa""
fourgon occasion…

Shakira Lanza "Rabiosa" / Shakira Releases "Rabiosa" « SML Press…