EL CÉLEBRE SÚPER ASTRO LATINO ANTHONY "ROMEO" SANTOS FIRMA CON SONY MUSIC / CELEBRATED LATIN SUPERSTAR ANTHO NY "ROMEO" SANTOS SIGNS TO SONY MUSIC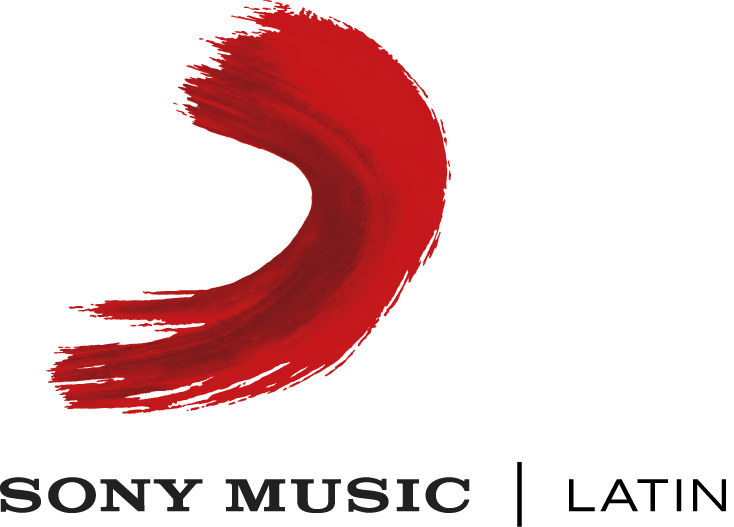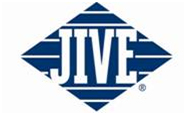 6 de abril, 2011
EL CÉLEBRE SÚPER ASTRO LATINO ANTHONY "ROMEO" SANTOS
FIRMA CON SONY MUSIC
El Renombrado Cantautor De Ascendencia Dominicana Y Puertorriqueña
Es La Voz Del Famoso Grupo De Bachata Aventura (Premium Latin)
Nueva York, NY – Se anunció hoy que el renombrado cantante, compositor, y productor Anthony "Romeo" Santos ha firmado con Sony Music Latin y Jive Records. Una de las más importantes figuras de la música latina hoy día, el multifacético músico se une así a la familia de artistas mundialmente famosos del sello.
Como vocalista principal del súper grupo de bachata Aventura, siempre exitoso en las listas musicales, Anthony "Romeo" Santos ha sido acogido por millones de fanáticos en todo el mundo. El año pasado, el grupo obtuvo nueve Premios Billboard de la Música Latina, incluyendo los prestigiosos galardones Álbum del Año y Álbum Digital del Año por su más reciente disco de estudio, el multiplatino en ventas The Last (Premium Latin). A través de los años, el cuarteto ha establecido una fanaticada global, vendiendo totalmente las arenas más grandes del mundo, como la del Madison Square Garden, con cuatro funciones vendidas por completo el año pasado. De su álbum The Last se desprendieron cuatro sencillos que llegaron a la posición no. 1, y la producción pasó 22 semanas en la cima de los "rankings" Top Latin Albums de Billboard.
Santos es un consagrado compositor que ha escrito exitosos sencillos para súper estrellas latinas como Thalia y Wisin & Yandel. Oriundo del Bronx, Nueva York, ha recibido reconocimiento por su composición, ganando varios premios, como el Billboard en la categoría Compositor Latino del Año en el 2007. Santos tiene la distinción de ser el primer compositor latino en haber ganado un premio ASCAP en el mercado de los Estados Unidos por su exitoso tema "Obsesión".
Comentando sobre esta nueva asociación con Santos, Rubén Leyva, Presidente de Sony Music US Latin, dice: "Para nuestra compañía, es de veras un momento de orgullo firmar a Anthony 'Romeo' Santos. Él es el rostro de una América joven y étnicamente diversa. Anthony ha demostrado que su música no tiene fronteras, logrando el éxito internacional a lo largo de Europa y de Latinoamérica".
Franklin Romero, presidente de la división dominicana del sello discográfico de Aventura, Premium Latin Music, Inc., expresó su entusiasmo ante las expectativas del primer corte promocional de Romeo. El Sr. Romero comentó: "Anthony es uno de los artistas más creativos de la industria. Todos nosotros en Premium estamos orgullosos de él, y no puedo esperar a escuchar el nuevo material en el que ha estado trabajando. Le deseamos toda la suerte del mundo".
La mezcla insignia de bachata, hip hop y música R&B de Anthony "Romeo" Santos lo ha convertido en compositor en gran demanda, y en uno de los más importantes músicos de la industria musical latina hoy día.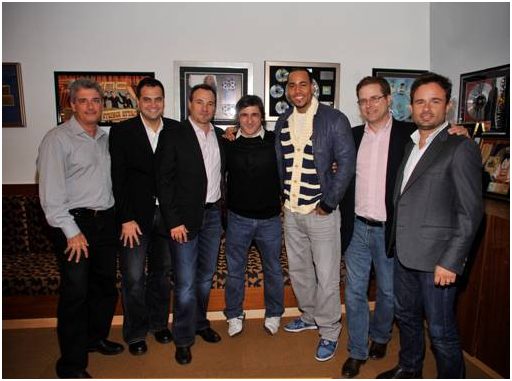 Fotógrafo: Gary Gershoff
En la foto (De izq. a der.):
Tom Carrabba, EVP y GM, JIVE Label Group; Fernando Cabral, VP de Marketing, Sony Music Latin Region; Rubén Leyva, Presidente de Sony Music, US Latin; Afo Verde, Presidente de Sony Music, Latin Region; Romeo (Artista); Richard Sanders, Chairman Internacional, Presidente de Marketing Global, Sony Music Entertainment; Paul Forat, SVP A&R Sony Music Latin Region.
April 6, 2011
CELEBRATED LATIN SUPERSTAR ANTHONY "ROMEO" SANTOS
SIGNS TO SONY MUSIC
The Renowned Singer – Songwriter Of Dominican And Puerto Rican Heritage
Is The Voice Of The Famous Bachata Group Aventura (Premium Latin)
New York, NY – It was announced today that renowned singer, composer and producer Anthony "Romeo" Santos has signed to Sony Music Latin and Jive Records. One of the most important figures in Latin music today, the multi-faceted musician joins their roster of world-famous artists.
As the lead vocalist of the chart-topping Bachata super group, Aventura, Anthony "Romeo" Santos has been embraced by millions of fans worldwide. Last year, the group earned nine Billboard Latin Music Awards, including the prestigious Latin Album of the Year and Digital Album of the Year awards for their most recent multi-platinum studio album, The Last (Premium). Over the years the quartet has established a global following, selling out major arenas around the world including four sold-out headlining shows at Madison Square Garden last year, while their latest album, The Last, spawned four No.1 singles and spent 22 weeks at No.1 on Billboard's Top Latin Albums chart.
Santos is an accomplished songwriter in his own right penning hit singles for Latin superstars such as Thalia and Wisin & Yandel. The Bronx nativehas received recognition for his writing, winning several awards including a Billboard Award for Latin Composer of the Year in 2007 and Santos has the distinction of being the first Hispanic/Latino songwriter to have a song win an ASCAP award in the U.S. market Pop category, for his smash single, "Obsesión."
Commenting on the new association with Santos; Rubén Leyva, President of Sony Music US Latin states, "For our company it is truly a proud moment as we sign Anthony 'Romeo' Santos. He is the face of the today's young, ethnically diverse America. Anthony has demonstrated that his music has no borders, achieving international success across Europe and Latin America"
Franklin Romero, President of the Dominican arm of Aventura's record label, Premium Latin Music, Inc., expressed excitement at the prospects of Romeo's debut single. Mr. Romero commented, "Anthony is one of the most creative artists in the industry. All of us at Premium are proud of him, and cannot wait to hear what he's been working on. We wish him all of the luck in the world."
Anthony "Romeo" Santos' signature blend of Bachata, hip-hop and R&B music has made him a sought-after composer and one of the premier musicians of Latin music today.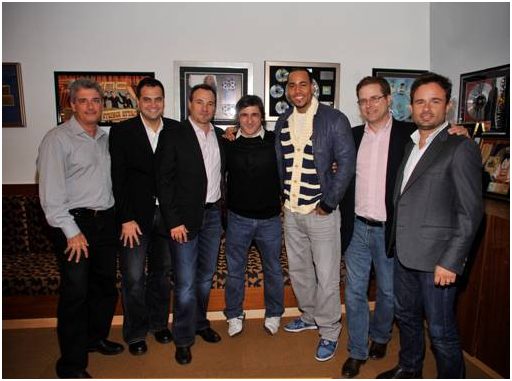 Photo Credit: Gary Gershoff
Pictured here (L-R):
Tom Carrabba, EVP and GM, JIVE Label Group; Fernando Cabral, VP of Marketing, Sony Music Latin Region; Ruben Leyva, President of Sony Music, US Latin; Afo Verde, President of Sony Music, Latin Region; Romeo (Artist); Richard Sanders, Chairman International, President Global Marketing, Sony Music Entertainment; Paul Forat , SVP A&R Sony Music Latin Region
6 Responses to "EL CÉLEBRE SÚPER ASTRO LATINO ANTHONY "ROMEO" SANTOS FIRMA CON SONY MUSIC / CELEBRATED LATIN SUPERSTAR ANTHO NY "ROMEO" SANTOS SIGNS TO SONY MUSIC"
Hi i have a friend his name is Sergio Alcala and his is a singer/ songwriter. and has a wonderful voice, i was wondering if you guys can help him in the industry and potentially he can be the next big thing.. please let me know if you guys can help Sergio, I would gladly appreciated thanks a thousand time for reading this..

Jackie

Avanza en la vida….exito trasexito….cada vez mejor, mas premiado….la vida te esta pagando toda la lucha que pasaste para estar donde estas…..Dios te bendiga ricamente….sigue nombrando al Señor en tus conciertos y nunca te olvides de tus raices…..te amo con amor de D

Romeo…..te amo con amor de Dios……….Bendiciones a toda tu familia…..!!!!!!!
Desde Chile……

mE EncAna RoMeo…………………….
la VeRDAD no querIa que se separa de AventuRa….. PEro x alg pasa
le deseo todo el exito del mundo siempre lo apoyares

Romeo…….tu linda cara es el fondo de pantalla de mi computador.. de modo que cada dia tu mirada limpia. el hoyuelo de tus mejillas, tu sensual boca y tu cariñoso gesto me acompaña al hacer mi trabajo….es una compañia ideal…..Exito en todo my Romeo….

wallpapers…

[…]EL CÉLEBRE SÚPER ASTRO LATINO ANTHONY "ROMEO" SANTOS FIRMA CON SONY MUSIC / CELEBRATED LATIN SUPERSTAR ANTHO NY "ROMEO" SANTOS SIGNS TO SONY MUSIC « SML Press[…]…