LOS ARTISTAS DE SONY MUSIC LATIN OBTIENEN NOMINACIONES A LOS GRAMMYS / SONY MUSIC LATIN ARTISTS EARN GRAMMY NOMINATIONS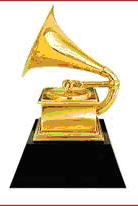 LOS ARTISTAS DE SONY MUSIC LATIN
OBTIENEN NOMINACIONES A LOS GRAMMYS
Miami, FL (2 de diciembre del 2010) – Los artistas de Sony Music Latin recibieron ayer nominaciones a los GRAMMYs en varias categorías.
La ceremonia anual que conmemora el 53 aniversario de los premios GRAMMY se celebrará en el Staples Center en Los Ángeles, el domingo 13 de Febrero de 2011.
A continuación nuestras nominaciones:
Best Latin Pop Album
(Mejor Álbum de Pop Latino)
Boleto De Entrada, Kany Garcia
Otra Cosa, Julieta Venegas
Best Latin Rock, Alternative or Urban Album
(Mejor Álbum de Rock Latino, Alternativo o Urbano)
Amor Vincit Omnia, Draco
Best Tropical Latin Album
(Mejor Álbum Tropical Latino)
Sin Salsa No Hay Paraiso, El Gran Combo De Puerto Rico
Irrepetible, Gilberto Santa Rosa
Best Norteño Album
(Mejor Álbum Norteño)
Classic, Intocable
Ni Hoy Ni Mañana,Gerardo Ortiz
SONY MUSIC LATIN ARTISTS
EARN GRAMMY NOMINATIONS
Miami, FL (December 2, 2010) – Sony Music Latin artists received GRAMMY nominations yesterday in various categories.
The 53rd Annual GRAMMY Awards ceremony will be held at the Staples Center in Los Angeles on Sunday, February 13, 2011.
The following is a list of our nominations:
Best Latin Pop Album
(Mejor Álbum de Pop Latino)
Boleto De Entrada, Kany Garcia
Otra Cosa, Julieta Venegas
Best Latin Rock, Alternative or Urban Album
(Mejor Álbum de Rock Latino, Alternativo o Urbano)
Amor Vincit Omnia, Draco
Best Tropical Latin Album
(Mejor Álbum Tropical Latino)
Sin Salsa No Hay Paraiso, El Gran Combo De Puerto Rico
Irrepetible, Gilberto Santa Rosa
Best Norteño Album
(Mejor Álbum Norteño)
Classic, Intocable
Ni Hoy Ni Mañana,Gerardo Ortiz
2 Responses to "LOS ARTISTAS DE SONY MUSIC LATIN OBTIENEN NOMINACIONES A LOS GRAMMYS / SONY MUSIC LATIN ARTISTS EARN GRAMMY NOMINATIONS"
No entiendo como dos perfectas desconocidas pueden estar nominadas al GRAMMY, por favor no se que le pasa a la ACADEMIA… THALIA debio ser nominada.

sub…

[…]LOS ARTISTAS DE SONY MUSIC LATIN OBTIENEN NOMINACIONES A LOS GRAMMYS / SONY MUSIC LATIN ARTISTS EARN GRAMMY NOMINATIONS « SML Press[…]…