Franco De Vita Prepara Concierto En Vivo Para La Seria "Primera Fila" / Franco De Vita Prepares To Record A Live Show For The "Primera Fila" Series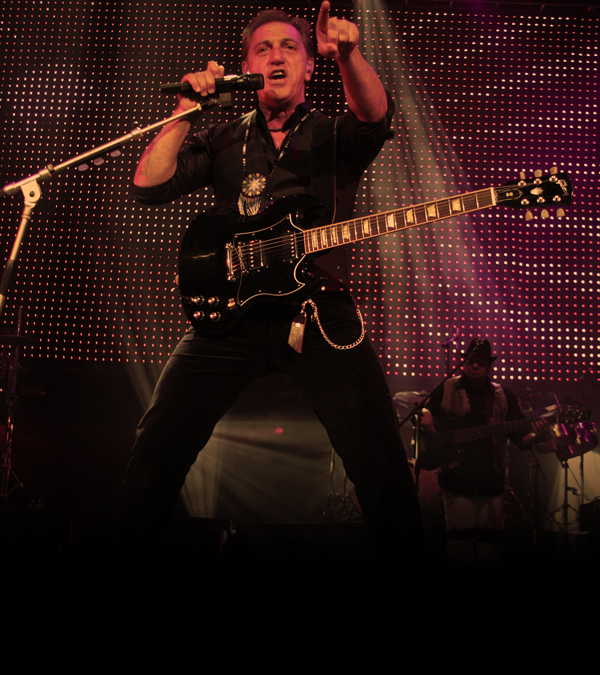 SONY MUSIC SE ENORGULLECE EN ANUNCIAR QUE
¡FRANCO DE VITA PREPARA CONCIERTO EN VIVO EN CD Y DVD
PARA LA SERIE "PRIMERA FILA"!
EL FAMOSO CANTAUTOR VENEZOLANO,
QUERIDO DE TODA LATINOAMÉRICA, INCLUIRÁ TEMAS QUE
SUS FANÁTICOS ESCOJAN A TRAVÉS DE TWITTER
DE VITA ES EL CUARTO ARTISTA,
DESPUÉS DE VICENTE FERNÁNDEZ, THALIA Y OV7
EN FORMAR PARTE DE ESTE CONCEPTO ÚNICO EN LA MÚSICA
Miami, FL (4 de noviembre, 2010) – Después del éxito sin precedentes de los conciertos grabados en vivo por Vicente Fernández, Thalia y OV7 en CD y DVD para la serie Primera Fila, Sony Music se enorgullece en anunciar que… ¡Franco de Vita será el próximo artista en grabar un espectacular concierto acústico!
El famoso cantautor venezolano, querido de toda Latinoamérica, tiene pautado grabar su Primera Fila en diciembre. Con sus fanáticos siempre en mente, De Vita además incluirá en la grabación temas seleccionados por sus admiradores a través de canal de YouTube a partir de hoy. Esta información también será publicada por el mismo artista en la red social Facebook y Twitter.
A fines de noviembre se llevará a cabo una transmisión para Internet donde se podrá ver al artista en un ensayo íntimo y exclusivo.
¡Pendientes para más información!
Páginas web del artists:
Páginas web de la disquera:
SONY MUSIC IS PROUD TO ANNOUNCE THAT
FRANCO DE VITA IS PREPARING TO RECORD A LIVE CD AND DVD
FOR THE "PRIMERA FILA" SERIES!
THE FAMOUS VENEZUELAN SINGER/SONGWRITER,
BELOVED IN ALL OF LATIN AMERICA,
WILL INCLUDE SONGS CHOSEN BY HIS FANS VIA TWITTER
DE VITA IS THE FOURTH ARTIST,
AFTER VICENTE FERNÁNDEZ, THALIA AND OV7,
TO BE A PART OF THIS UNIQUE MUSICAL CONCEPT
Miami, FL (November 4, 2010) – After the unprecedented success of the concerts recorded live by Vicente Fernández, Thalia and OV7 in CD and DVD for the Primera Fila series, Sony Music is proud to announce that Franco de Vita will be the next artist to record one of these spectacular acoustic shows!
The famous Venezuelan singer/songwriter, beloved in all of Latin America, is set to record his Primera Fila concert in December. With his fans always in mind, De Vita will also include in the repertoire songs chosen by them through his YouTube channel as of today. The artist will also inform his Facebook friends and Twitter followers of this opportunity.
This November there will be a live web stream where fans will able to watch an intimate and exclusive rehearsal for the project.
Stay tuned for more information!
2 Responses to "Franco De Vita Prepara Concierto En Vivo Para La Seria "Primera Fila" / Franco De Vita Prepares To Record A Live Show For The "Primera Fila" Series"
Hola…me podrian decir si este concierto en vivo las fans podemos asistir? o de que manera podriamos asistir?? yo quiero estar presentee en primera fila!!!!!!!
Por favor quisiera saber! Gracias!!

Julie

search megaupload…

[…]Franco De Vita Prepara Concierto En Vivo Para La Seria "Primera Fila" / Franco De Vita Prepares To Record A Live Show For The "Primera Fila" Series « SML Press[…]…